Contact Us
Yamouth Skating Club
Our main method of contact is email. Our email address is yarmouthskatingclub@gmail.com
Mailing address:
YSC
PO Box 571
Yarmouth, Nova Scotia
B5A 4B4
Phone # 902-742-8423
Our place of business is at
The Mariners Centre
45 Jody Shelley Drive, PO Box 188
Yarmouth NS B5A 4B2
We also have a Facebook Group. Search "Yarmouth Skating Club" and ask to join.
We try as best as possible to maintain the same information on the website and the Facebook page
**There are no refunds for our programs unless there is a medical illness and/or injury preventing the skater from participating.
We require a medical certificate varifying proof of illness and/or injury. The refund will be pro-rated from the date that the medical certificate was received. There will be a $50 administration fee deducted from the refund. The Skate Canada fee is non-refundable.
All NSF cheques will be charged an additional $20 fee.**
All fees are in Canadian dollars
We accept payment in person on designated Registration dates by cash or cheque.
We accept payment during online registration times by Visa, Mastercard or Discover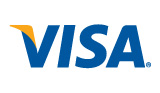 Privacy Policy
Privacy
Skate Canada is committed to protecting the privacy of any personal information you may provide when visiting the Skate Canada Web site. Any further use of the personal information you give us will be in accordance with the federal Personal Information Protection and Electronic Documents (PIPED) Act. Skate Canada's Web site does not automatically gather any specific personal information from you, such as your name, phone number or e-mail address. We only obtain this type of information if you supply it by sending us an e-mail or registering in the Members Only portion of the site. All information voluntarily sent to the Skate Canada Web site, by e-mail, feedback form or other means becomes the property of Skate Canada. Skate Canada does not sell or distribute any personal information.
Skate Canada gathers information concerning the use of its Web site content through "traffic data" captured in standard web logs and through feedback. This information is compiled about visitors as a whole and does not single out or identify specific individuals. This is for purposes of statistical analysis to improve the content and services we offer and is disclosed to third parties only in aggregate form. Information collected may include:
Your IP address
The name of your Internet Service Provider
Web browser information
Date and time of visit
Pages accessed at Skate Canada's Web site
2018-2019 Club Executive
President Rhonda Hemeon
Vice President Karen Gorst
Past President Cheryl Hamilton-Cook
Secretary Marilyn Doucet
Treasurer Cheryl Hamilton-Cook
Test Chair Vicki d'Entremont
Publicity Chair Marilee Lyons
Registrar Ginette Theriault
Member at Large Shawn Pitman, Laura Pitman
Professional Coaching Staff
Megan Long
Lorraine Swim
David Altheim